How the Search for Missing Mom Ana Walshe Led to Her Husband Being Charged With Murder.
Weeks after Ana Walshe was reported missing, her body has not been found—but prosecutors have laid out a grisly case for murder against her husband, Brian Walshe.
Ana Walshe and her husband, Brian Walshe, said goodnight to their New Year's Eve guest at around 1:30 a.m. on Jan. 1.
"We hugged and celebrated and we toasted, just what you do over New Year's," Gem Mutlu, who spent the evening with the couple, later told CBS News Boston. "There was a lot of looking forward to the new year. There was no indication of anything other than celebrating the new year, problems on hold."
But Mutlu never saw Ana again, and neither has anyone else, according to police in Cohasset, Mass., who were first to entreat the public's help in locating the 39-year-old mother of three.
For several days, Massachusetts State Police and Cohasset Police led the search, bringing in troopers from the MSP Special Emergency Response Team, three K9 teams and the State Police Air Wing to comb the woods near the Walshes' rental house, while divers searched a stream and a pool. They found no trace of Ana, and police announced the end of the ground search on Jan. 7.
The next day, Brian was arrested on suspicion of misleading the investigation, detectives alleging in a criminal complaint affidavit filed Jan. 9 in Quincy District Court that the 47-year-old had lied to detectives about his actions following Ana's disappearance. At his arraignment, at which he pleaded not guilty, Norfolk County Assistant District Attorney Lynn Beland told the judge that a search of the Walshe home had turned up a knife and traces of blood in the basement.
And on Jan. 17, Brian was charged with murdering and dismembering his wife. He has again pleaded not guilty.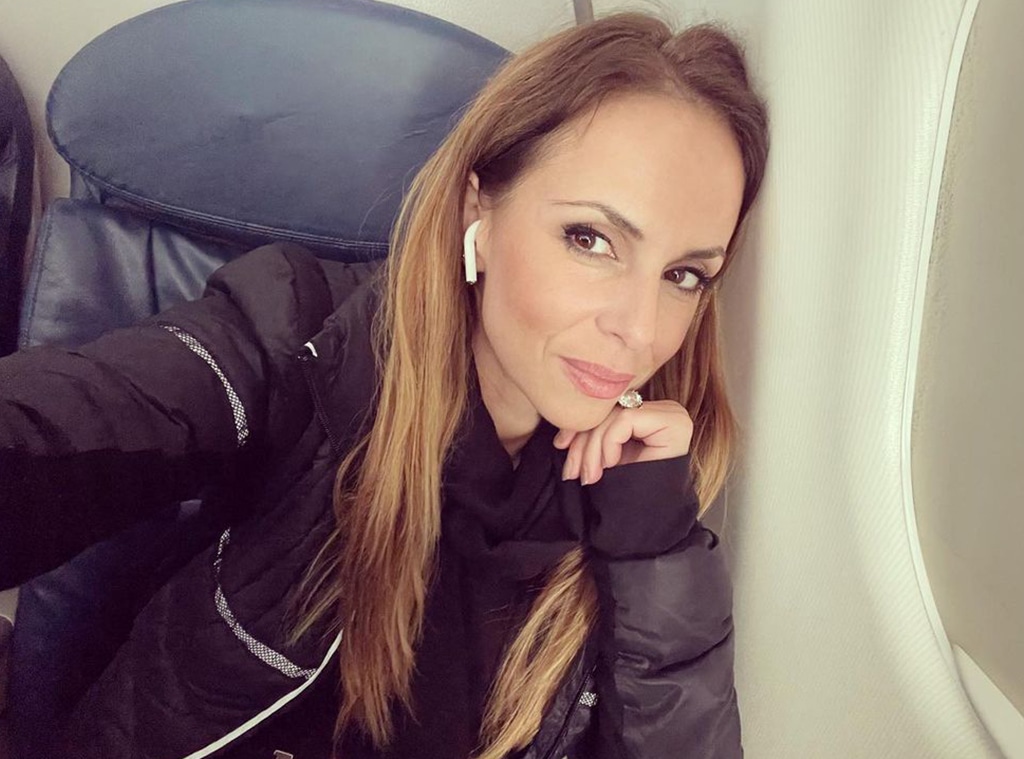 Instagram
In a statement released after his Jan. 18 arraignment, Brian's lawyer Tracy Miner said she'd prefer that media outlets "not inundate" her with requests for comment, as the court of public opinion "has already tried and convicted Mr. Walshe."
"It is easy to charge a crime and even easier to say a person committed that crime," she said. "It is a much more difficult thing to prove it, which we will see if the prosecution can do.
Despite the multiagency search and seemingly everyone on the Internet on the case, Ana's body has still not been found. But here's a breakdown of the investigation that led to a murder case against her husband: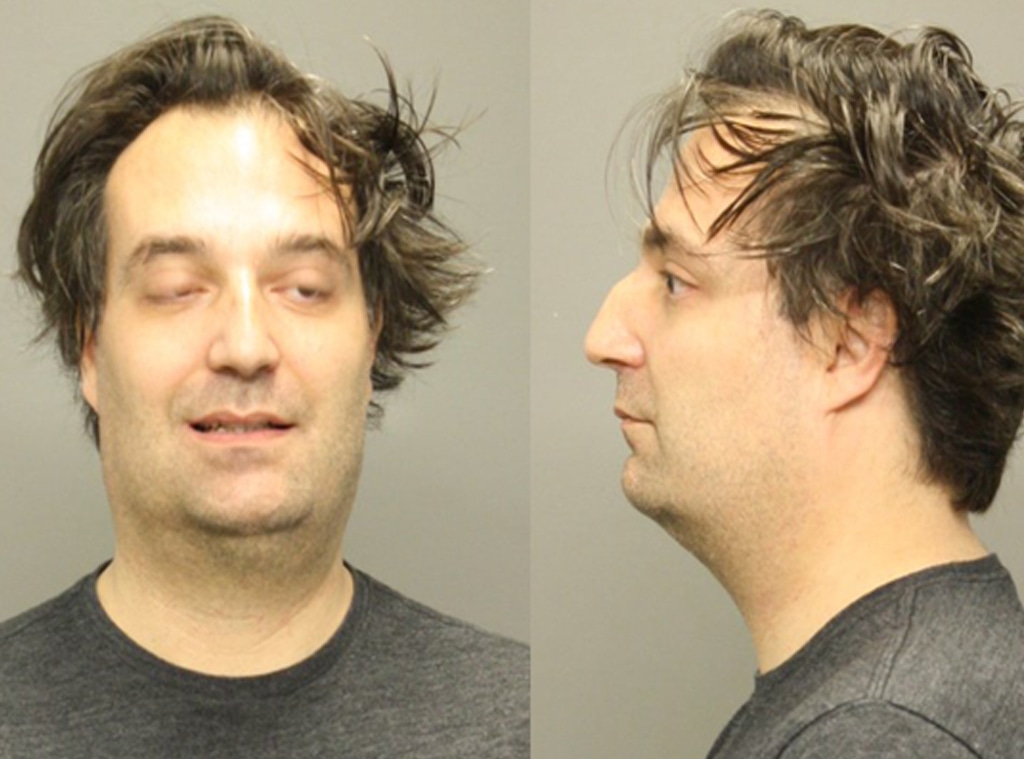 Lynn Police
What was Brian and Ana Walshe's relationship like before she disappeared?
Naturally, once the public got wind of the investigation, the theories started flying and every tidbit of information was parsed on social media, the case of yet another young, pretty mom gone missing serving as the usual catnip for online sleuths. And while police conducted the physical search for Ana, the other kind of digging also commenced.
Multiple outlets unearthed a 2014 police report Ana filed in Washington, D.C., alleging her then-boyfriend had threatened over the phone to kill her and a friend. A Metropolitan Police Department spokesperson told NBC News that Brian (who was unnamed in the report) was the accused and that the case was closed after Ana refused to assist with an investigation.
The couple, who had met in 2008 when Ana was working as a reservations manager at a hotel in the Berkshires, married on Dec. 21, 2015, at Emmanuel Episcopal Church in Boston. They have three sons, ages 2, 4, and 6, who are now in the custody of Massachusetts Children and Family Services, NBC News confirmed.
Injecting a preemptive twist into the entire case, the aforementioned Jan. 9 affidavit noted that Brian had been on pre-sentencing probation and had to request permission from authorities to leave the house to transport his kids to and from school, visit his mother, go to the grocery store, etc. He pleaded guilty in April 2021 to wire fraud and other charges for selling two counterfeit Andy Warhol paintings on eBay that the buyer was led to believe were the real deal.
In a June 2022 letter pleading for leniency on her husband's behalf, Ana wrote to a federal judge about the time he'd been at home awaiting sentencing, per Boston 25 News, "During these eight months, our family was able to be together during many of the milestones: our youngest son turned one, our middle son started to speak and our eldest son who had just started kindergarten when we saw you last is now only a few weeks away from completing the year and preparing for first grade. He also lost his first tooth."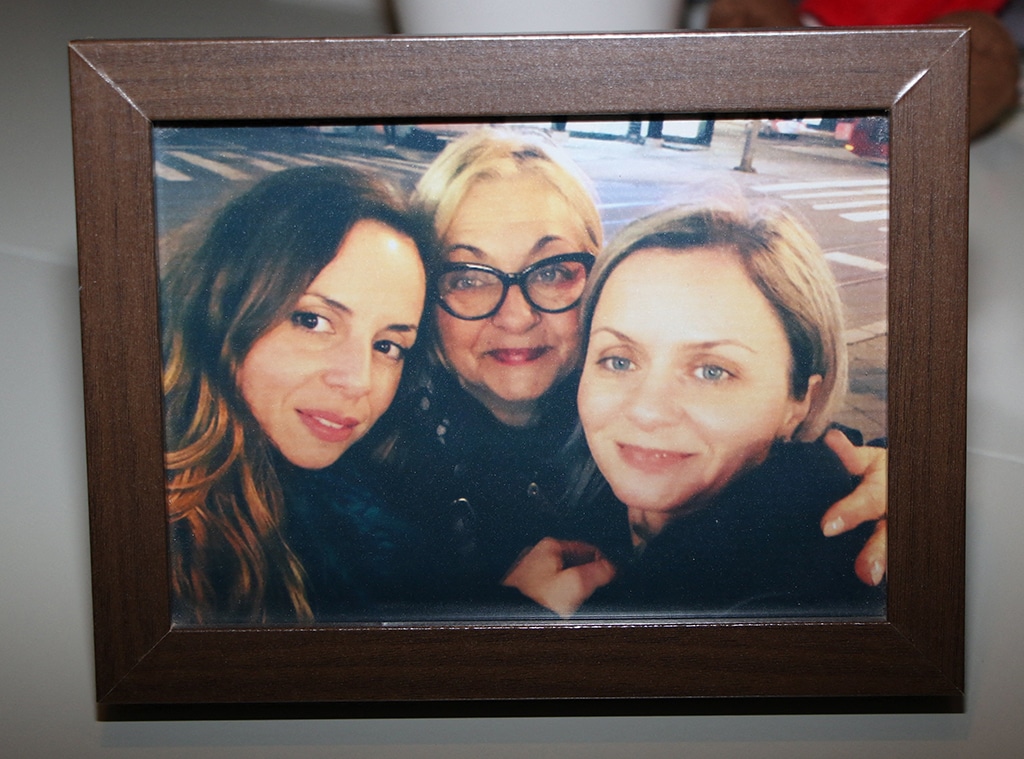 MEGA
After her mother suffered a brain aneurysm in December 2021, Ana continued, "Not only did [Brian] save her life, but he also brought her and the entire family comfort and joy during the course of her illness." He was also devoted to their boys, she explained, writing, "Brian has been working consistently on breaking the past bad habits of his family and we are all looking forward to the new chapter of his life." (It's unclear what she meant by saving her mom's life, but Brian's late father was a neurologist.)
Ana's mother Milanka Ljubicic, who lives in Serbia, told Fox News Digital that Ana had asked her in a Dec. 25, 2022, text message to fly to D.C.—where Ana commuted weekly for work at real estate firm Tishman Speyer—the very next day, but didn't explain why.
Ljubicic said she offered to come on Jan. 5 or 6, to which her daughter replied, "'You don't have to come in January. Brian and I are making plans for February.'"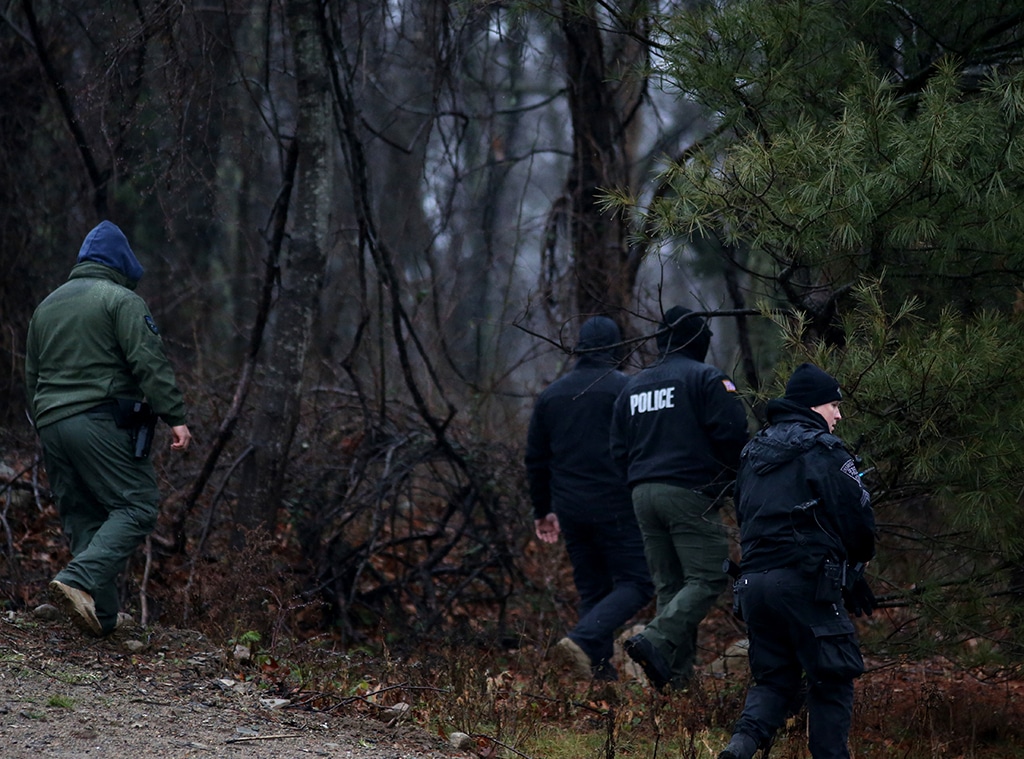 Jonathan Wiggs/The Boston Globe via Getty Images
Where was Brian Walshe when Ana Walshe went missing?
Ana was first reported missing Jan. 4 by her employer after she never showed up at the office in D.C. that week. Brian told police who went to their house that day for a welfare check that Ana had said a work emergency required her to fly to D.C. on Jan. 1. She'd kissed him goodbye, ordered a car and left for the airport sometime between 6 and 7 a.m., Brian said, according to the affidavit.
Per the affidavit, Brian told detectives he made breakfast for their three young sons at around 7 a.m. on Jan. 1, Ana having already left. A babysitter came that afternoon and he ran errands till 3 p.m., he said, then drove out to Swampscott, where his mother lives, about 38 miles away by car. He didn't have his cell phone, he told police, so he ended up on a route that added at least 20 minutes to what should've been a 60-to-70-minute ride. While he was out there he shopped for his mom at Whole Foods and CVS, his account of events continued, then was back home by 8 p.m.
Brian said he found his phone under his pillow the next day, and ventured out to take his sons for ice cream—which he did, according to the affidavit. But, detectives stated, he also made a trip on Jan. 2 that he didn't mention—to a Home Depot in Rockland, Mass., where he made a cash purchase.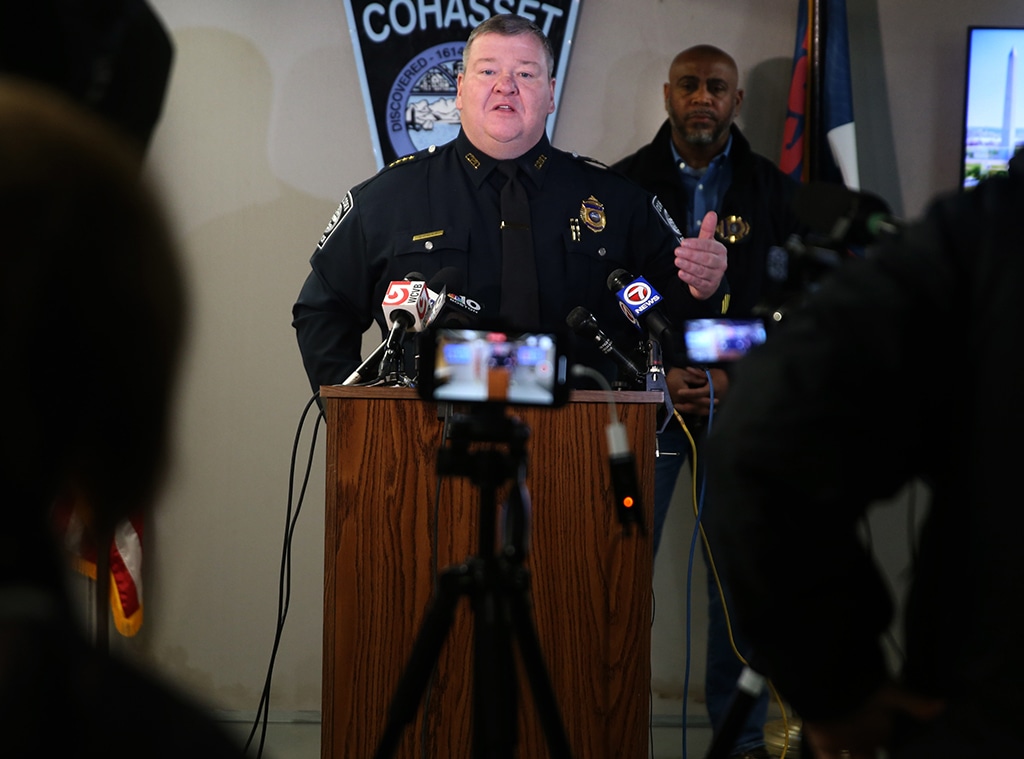 Jonathan Wiggs/The Boston Globe via Getty Images
Brian's attorney reportedly said during his Jan. 9 arraignment that he had called Tishman Speyer to inquire about his wife's whereabouts, after which someone from the firm called police Jan. 4. But according to a Cohasset Police call log reviewed days later by Boston 25 News, the company's head of security called police after first contacting Brian and finding out that he hadn't yet filed a missing person report.
After Brian was charged with murder, CEO Rob Speyer told NBC News, "Ana's vivacious energy and warmth made her a true friend to so many at Tishman Speyer and in the broader Boston and D.C. communities. All of us at Tishman Speyer are devastated by the tragic and untimely passing of our beloved colleague."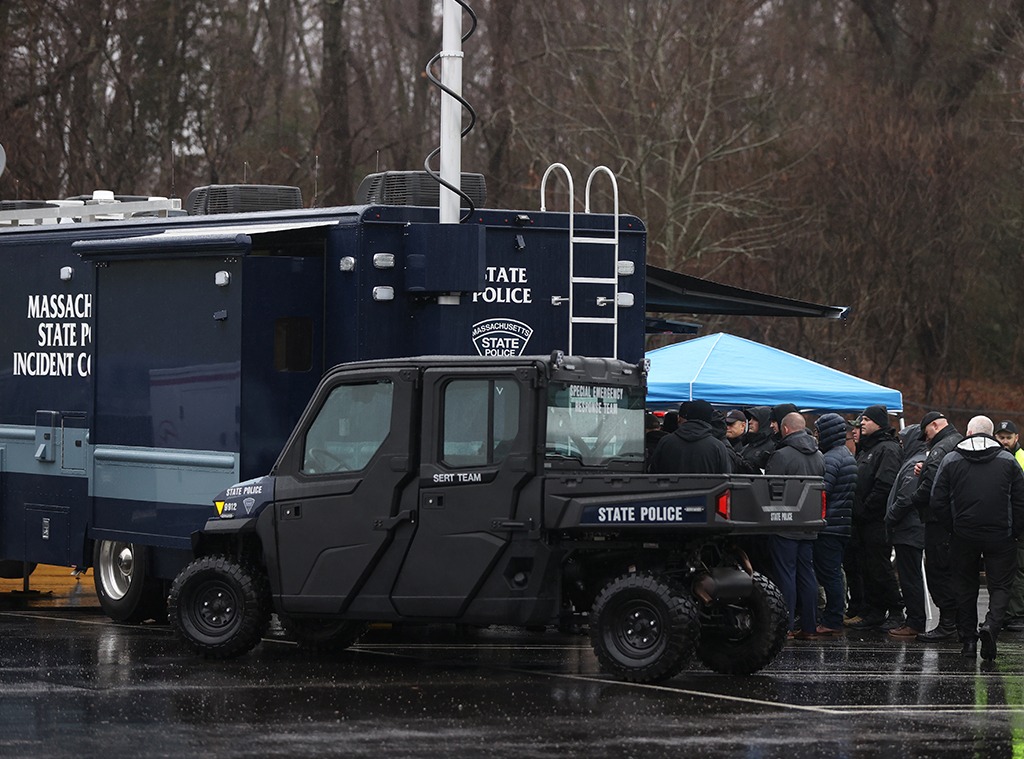 Jonathan Wiggs/The Boston Globe via Getty Images
Did Brian Walshe lie to police?
The Jan. 9 affidavit states that investigators determined Brian didn't drive his mother from his home in Cohasset, where he said she was recovering from cataract surgery, back to her house in Swampscott—which he had received permission from authorities to do—nor did they find evidence to prove he was at Whole Foods or CVS during the time he specified.
Brian told detectives that his mom drove herself home, but he still used the time to visit and run errands for her. And though he had said he didn't have his phone on him that day, cell data showed that the phone was in nearby Brockton and Abingdon, neither place on the list of his approved travel destinations, according to the affidavit.
Alleging in the affidavit that Brian had willfully misled investigators, Cohasset Police Detective Harrison Schmidt emphasized that time was always of the essence when it came to tracking down missing people, and Ana's husband had clearly intended to delay their quest.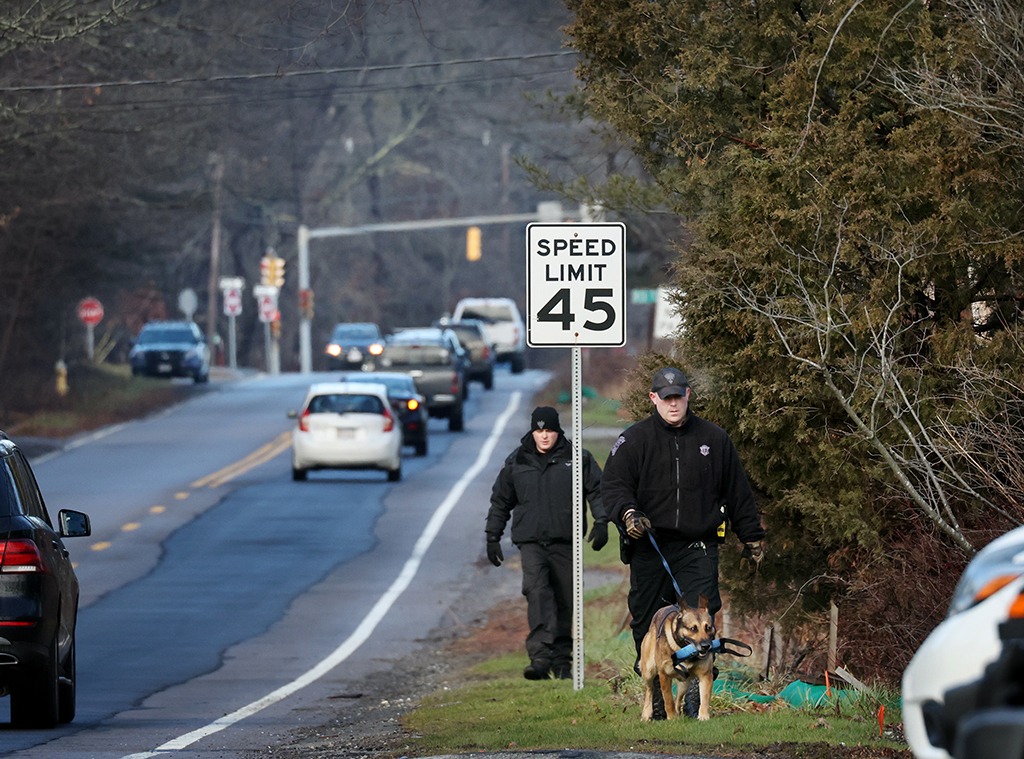 Craig F. Walker/The Boston Globe via Getty Images
Beland, the Norfolk County ADA, said in court Jan. 9 that investigators also hadn't been able to find any evidence that Ana had taken a car to the airport on New Year's Day, nor did she board her scheduled Jan. 3 flight to D.C. for her regular commute.
After pleading not guilty to misleading detectives, Brian was jailed in lieu of a $500,000 bail at the Norfolk County House of Correction.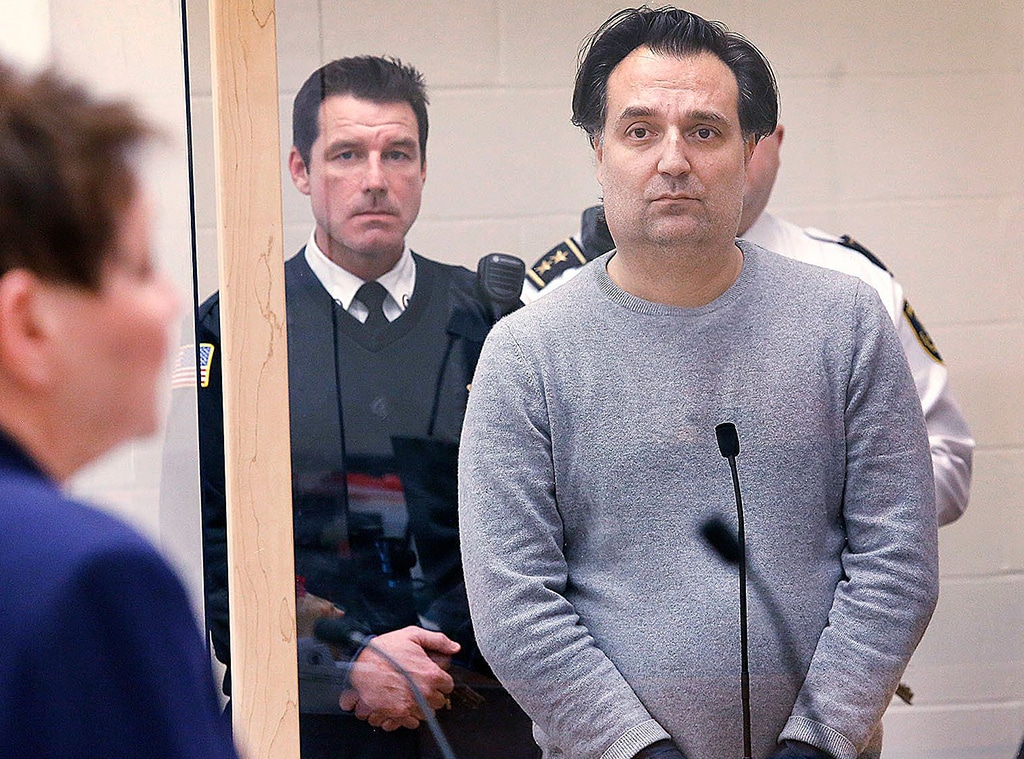 Greg Derr/AP/Shutterstock
What other evidence led to Brian Walshe being charged with wife Ana Walshe's murder?
Brian's online search history—some of it Googled on his son's iPad right around the time he told police he last saw Ana—included "how long for someone to be missing to inherit," "can you throw away body parts?," "10 ways to dispose of a dead body if you really need to" and "how to stop a body from decomposing," Beland said in Quincy District Court during Walshe's Jan. 18 arraignment on murder charges, per NBC News.
He also searched for "what's the best state to divorce for a man" on Dec. 27, the prosecutor said, adding, "Rather than divorce, it is believed that Brian Walshe dismembered Ana Walshe and discarded her body."
Laying out the prosecution's case, Beland said that Brian bought three rugs at a HomeGoods on Jan. 2 and then paid $450 cash at Home Depot for cleaning products, mops, brushes, tape, tarp, a Tyvek suit with boot covers, buckets, goggles, baking soda and a hatchet. Store security cameras captured him putting those items in his cart while wearing a surgical mask and gloves.
Brian's online searches that day, Beland said, included "hacksaw best tool to dismember," "can you be charged with murder without a body" and "can you identify a body with broken teeth."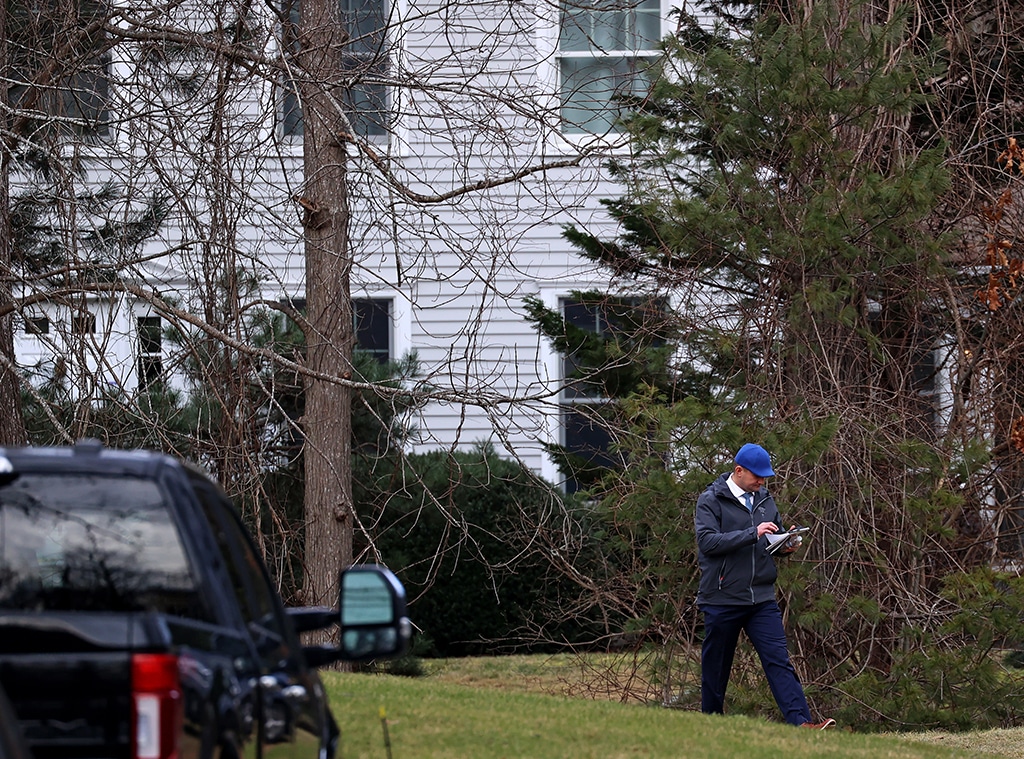 David L. Ryan/The Boston Globe via Getty Images
On Jan. 3, the prosecutor continued, surveillance footage showed a man who appeared to be Brian getting out of his Volvo and dropping a bag in a dumpster near an Abington apartment complex, and then he allegedly made two more drops, another in Abington and one in Brockton. (Those bags were apparently transported to a processing center and their contents were destroyed before police could find them, Beland said.)
The next day, Beland said, Brian went to Home Goods and TJ Maxx, buying towels, bath mats and men's clothing, and then bought squeegees and a trash can at a Lowe's.
Beland also told the court that, in addition to the knife that had been recovered from the family's basement, investigators found 10 trash bags that had been originally dumped outside his mother's Swampscott apartment complex containing, among other things, a hacksaw, a hatchet, cutting shears, towels, rugs and a Tyvek suit. Authorities recovered those items, as well as Ana's COVID-19 vaccination card, a necklace she'd been seen wearing in photos, a Prada purse like one Brian had previously described as Ana's, slippers and more at a waste transfer facility in Peabody, about 20 miles from Cohasset.
Traces of the couple's DNA was found on various objects in the bags, Beland said, while cell phone data and surveillance video put Brian in the area near the dumpster at his mother's complex on Jan. 5.
Miner, Brian's lawyer, entered a not guilty plea on his behalf to charges of murder and improper transport of a body. He's been remanded without bail and a status hearing is scheduled for Feb. 9.
The only thing he said in court, when asked if he understood the charges against him, was "I do."
In her statement to reporters afterward, Miner said she wouldn't be commenting on what prosecutors had laid out so far because she planned to "try this case in the court and not in the media," and the other side hadn't yet provided her with any evidence.
"In my experience," she continued, "where, as here, the prosecution leaks so-called evidence to the press before they provide it to me, their case isn't that strong. When they have a strong case, they give me everything as soon as possible. We shall see what they have and what evidence is admissible in court, where the case will ultimately be decided."