Rwanda is blessed with some professional set designers that are changing the music game
There is no doubt that Rwandan music videos are getting better. Players in the field are putting in the energy, time, and ingenuity to not only produce quality music but also videos that are interesting to watch.
However, a song could be great, which is, the narrative, and tune, but without an enthralling video, the chance of it trending is slim.
Rwanda is blessed with some professional set designers that are completely changing the music game, and one of them is Celestin Rukundo, also known as El Celestin.
With expertise and research, he has fashioned spectacular environments using production design techniques, bringing to life many songs.
In most cases, credit is given to the singer, yet there is a pretty huge team that ensures the production of the song is a success.
The art
Rukundo is the brains behind the creative set designs and lighting of a couple of famous songs, such as, 'Akinyuma' by Bruce Melodie, 'Good Luck' by Ariel Wayz, and 'Tobora' by Knowless, to mention a few.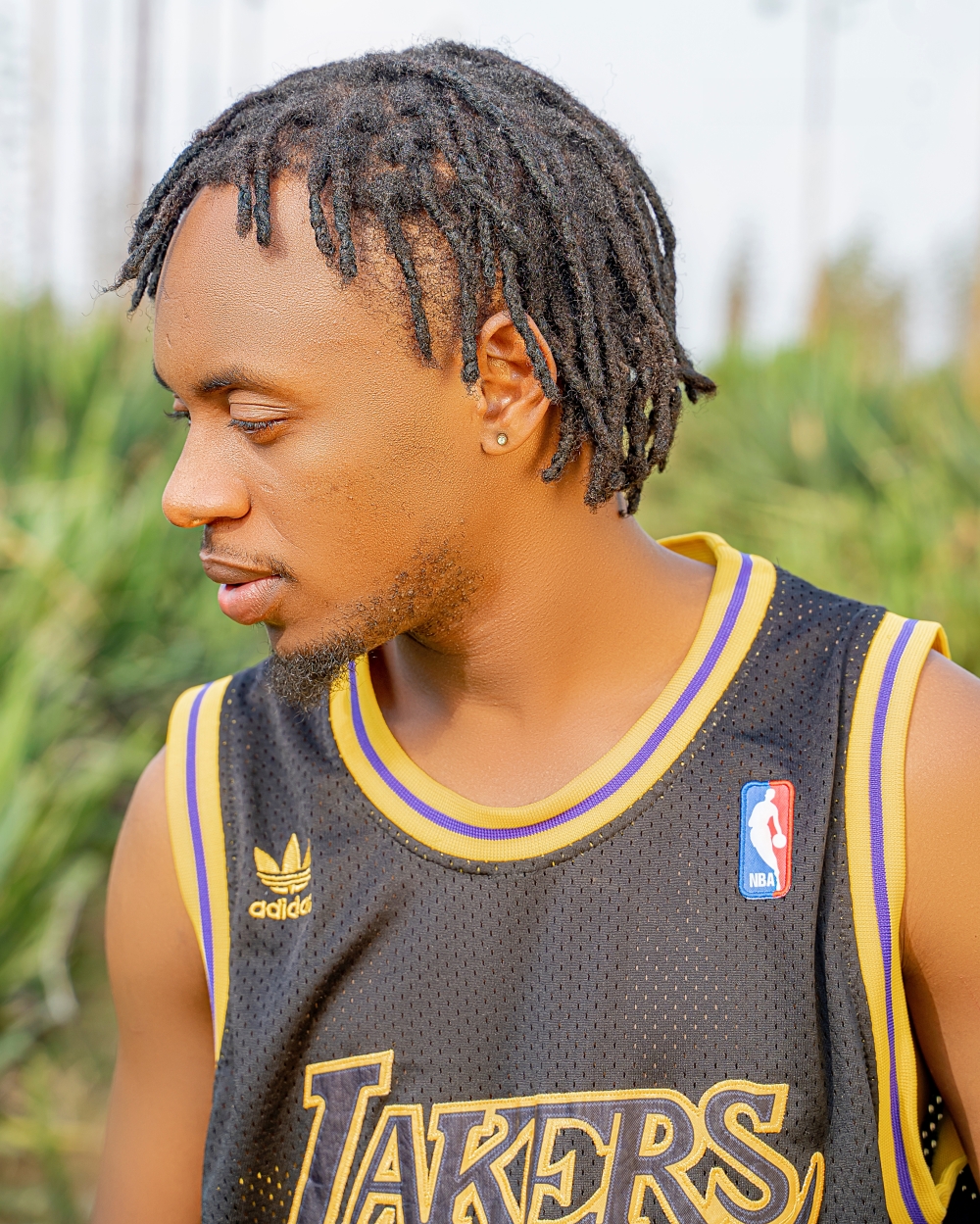 El Celestin.
He recalls watching a couple of Nigerian music videos as a teenager that changed his prospect on music. He was certain that he would make a difference too and believed that if Nigerians could create mind-blowing videos, Rwandans could too.
"I remember at the age of 15 when Eloi El taught me the basics of production and set design, by then, he was a videographer before he started singing," he says.
It's through this training, and YouTube tutorials, that the 27-year-old acquired set designing skills.
Advancement
Rukundo notes that Rwandan music is evolving, for instance, unlike before when shooting a music video required travelling to different places for diversity, today, with creativity, if one needs the set of a lake, hospital, or airplane interior, they can create it.
He explains that he can generate numerous locations, using one venue, and thrives to illustrate distinctiveness in diverse videos. This is because he doesn't want to be known by one or two things, but by more.
Rukundo explains that back then, he wasn't using his full potential to venture into business, but a few people had noticed his talent, like Wilson Misago, a Rwandan filmmaker who encouraged him to use his talent and earn from it.
Rukundo highlights that creating his own setting saves him time, time that would be wasted moving from place to place for just one song, and, it is safer as some venues deny permission. With the right equipment and team, he crafts magic.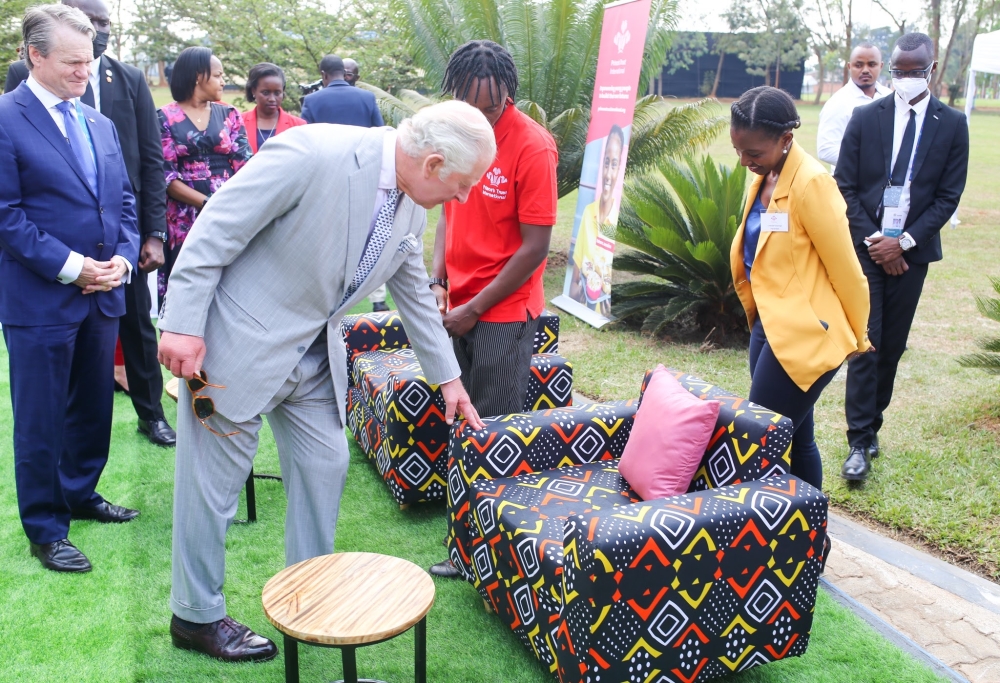 Sofas made by Rukundo being showcased during CHOGM.
Though a number of youngsters have picked interest in set design, they are not yet experienced enough because there are no schools for it, he says, adding that he is ready to teach anyone who is interested to learn it.
Rukundo recalls taking a break when Covid-19 hit, but hope wasn't lost because he came back like he never left in 2021 when he worked as a supervisor and set designer for Eloi El's song 'Try'.
"I remember meeting music director Gad Nshimiyimana in 2021 who appreciated my work, so much that we both worked on 'Good Luck' by Ariel Wayz and 'Tobora' by Knowless in 2022," he says.
Before suggesting any locations for a song, he notes that he first listens to it and thinks of ways to convey the message of the song to capture the viewers' attention. He then builds a setting that fits the song.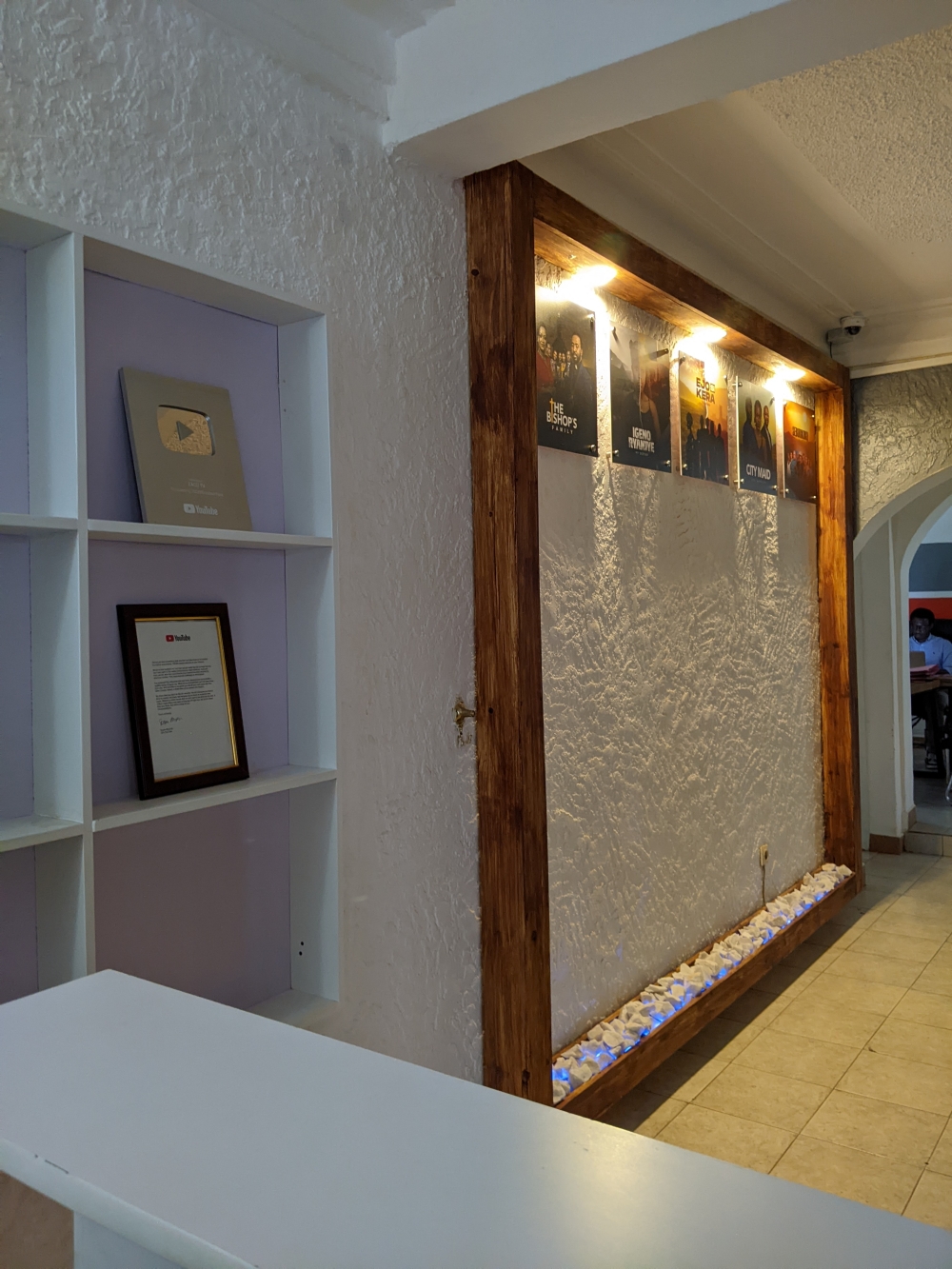 Some of Rukundo's interior design work.
Once done, he sends the demo to the music director who suggests how to improve it. He highlights that with just benches, chairs, and lights, he can create a bar, bedroom, and so much more.
No limit
Rukundo wears many hats; he is also an artiste, filmmaker, songwriter, carpenter, and interior designer.
He recently released his song 'Go' and looks forward to making many more. The idea to write songs came to him after him pursuing a course in video and TV production at Kigali Film and Television School for a period of six months, in 2019. The course in movie directing, scriptwriting, and editing, stirred the writer in him, thus jotting down the lyrics of the song.
Rukundo says he loved to sing, though he wasn't sure how the public would react to his music, this time around, he was ready to face the fear. To his amazement, he received positive feedback and encouragement to continue making music. He now has two songs in the studio.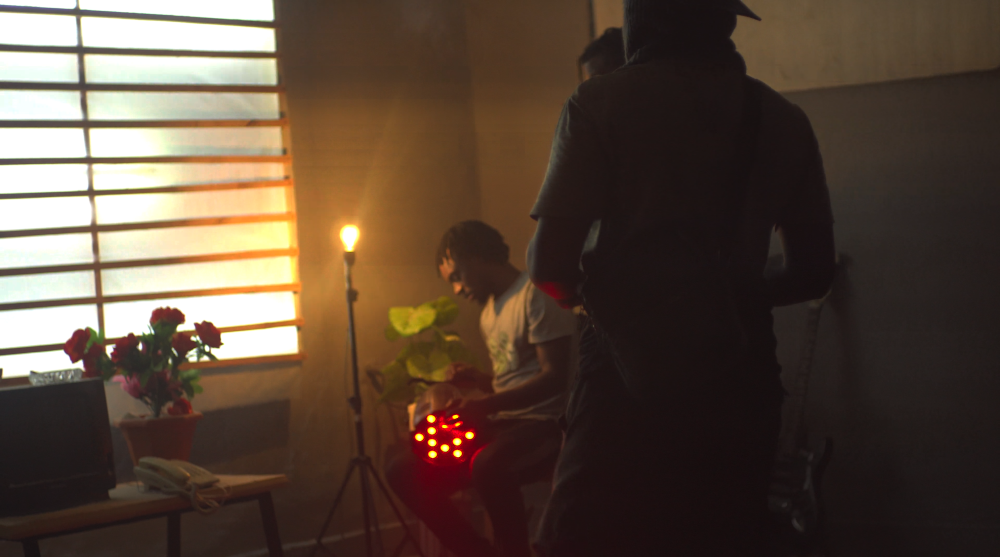 The team tests the lighting before shooting.
Currently, he is working with singer Eloi El under Blooming Visual Production but hopes to start his own production house next year as he is putting aside some money to purchase the necessary equipment.
Rukundo says the set design job is profitable if one is professional, keeps time, is truthful by respecting the agreement signed with the client, and offers exceptional services.
He emphasises that social media is a good marketing tool, and perhaps, where the next client will come from.
He also wants to penetrate the film industry but lacks the money and support. He has written one movie script but is yet to take it to production. On top of that, he is the founder of Gisozi-based El Celestin Designer Ltd' which specialises in woodwork and interior design for offices and homes.