Are you looking for Tour Companies in Rwanda? Are you wondering how to find a good tour operator to help arrange your safari in Rwanda? Well, we will be sharing a list of some of the tour Agencies to take into consideration. Before going to the list, it is important to note that the key activities in Rwanda are gorilla trekking, chimpanzee tracking, hiking one of the Virunga volcanoes, visiting Lake Kivu, visiting one of the genocide memorial sites, visiting the Iby'iwacu Cultural Village, exploring the Musanze caves, golden monkey trekking, visiting the tomb of Dian Fossey, natures walks and canopy walks in Nyungwe National Park. Rwanda is also excellent for standard game drives and fishing especially in Akagera National Park.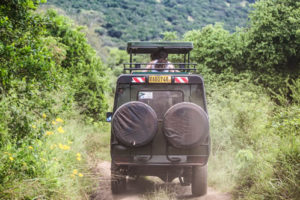 Note: The list of tour operators below does not in any way imply absolute recommendation from Mission Africa Safaris – especially in regard to the quality of services. They are tour companies that we know operate in Rwanda and will definitely help organize your trip.
Permits for gorilla trekking, mountain hiking and chimpanzee trekking are issued by the Rwanda Development Board. The tour companies and even hotels can help you book the permits.
After listing the tour companies, we have also shared information on the things to consider when choosing a good tour operator in the last paragraph. You might also be interested in tour companies operating in Uganda.
Tour operators in Rwanda

Here is a list of some of the Tour companies in Rwanda: –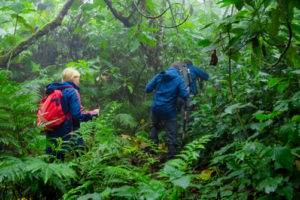 Wild Rwanda Safaris: Wild Rwanda Safaris is one of the top tour operators in Rwanda. They also run safaris in Uganda. They focus on gorilla trekking, Mountain hiking, Cultural Tours and standard game drives (Rwanda, Uganda, Burundi, Kenya and Tanzania). Their website is https://www.wildrwandasafaris.com/.
Gorilla Tours Africa: Gorilla Tours Africa helps put together gorilla trekking safaris in Rwanda and Uganda. They are specialists in combining gorilla tours with other wildlife encounters. Consider them even if you are also planning to extend you tour to Kenya, Tanzania, Mombasa or Zanzibar. Gorilla Tours Africa provides excellent services and they can be contacted on https://www.gorillatoursafrica.com/.
Neza Safaris: Like most of the Tour operators in Rwanda, Neza specializes in gorilla trekking and general wildlife safaris. They pride themselves as being the number one Tour company in Rwanda but will also extend their services to Tanzania, Kenya, Uganda and Congo. Their website is https://nezasafaris.com/.
Amahoro Tours Rwanda: Amahoro is based in Musanze – close to the Volcanoes National Park. They are a very popular locally owned tour company in Rwanda helping put together both cultural tours and gorilla trekking. Visit their website on https://www.amahoro-tours.com/.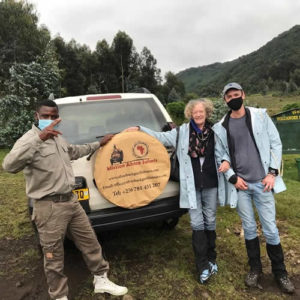 Volcano Safaris: Volcanos Safaris targets the luxury traveler and will even help with arranging domestic flights to the various safari destination. They own the amazing luxury Virunga lodge among other properties. If you are a Luxury traveler, consider them for your Rwanda adventure. Their website is https://volcanoessafaris.com/.
Thousand Hills: Thousands Hills is located within the premises of Hotel de Mille Colines in Kigali – also known as Hotel Rwanda (Do you remember the movie with a similar name). They are an excellent company for luxury tours and are generally reliable. Their website is https://www.thousandhillsafrica.com/.
Emmacha Tours: Although they specialize in hiking the famous Virunga volcanoes of Rwanda (Karisimbi and Bisoke), Emmacha Tours also takes travelers for chimpanzee trekking, gorilla tracking, cultural tours, golden monkey trekking and visiting cultural sites in Rwanda. An inquiry can be sent using their website https://emmachatours.com/.
Other tour companies in Rwanda
Albertine Safaris: There website is www.albertinesafaris.co.rw and email is info@albertinesafaris.co.rw
Satguru Travel & Tours Service: Contact them using stt@rwanda1.com.
Gama Travel and Tours: There email is bernaku63@hotmail.com.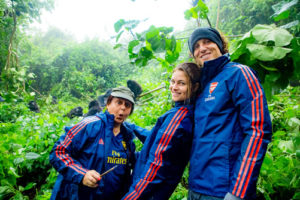 World Wide Movers: Wild Wide Movers can be contacted using the email wwmrwanda@rwanda1.com.
Okapi Travel and Tours: Contact them using the email Okapi@rwandatel1.rwanda1.com.
The Travel Company: The Travel Company can be contacted using the email rwtravel@rwanda1.com or info@thetravelcompany.rw.
Magic Safaris: They can be contacted using the email rwanda@magic-safaris.com. For more information, visit their website www.magic-safaris.com.
Eco Terra Vista Tour&Travel:based in Musanze – Eco Terra Vista is a Rwandan Eco Tourism Company with an aim of delivering Eco-friendly, Adventurous and Enjoyable experiences to its customers. They strive to provide tons of opportunities for everyone to explore nature around them. It is Their firm belief that various cultures and landscapes expand the frame through  view and interpreting the world. Visit their website on https://eco-terra-vista.netlify.app/ and on their social medias
Primate Safaris: Primate Safaris is also based in Rwanda and their email is primatesafaris@rwanda1.com The website is www.primatesafaris.com.
Kiboko Tours & Travel: Contact with this company can be made using the email kiboko@rwanda1.com or through their website www.kibokotravels.org.rw.
Cycads African Safaris: They can be contacted using the email info@cycadssafaris.com or through their website www.cycadssafaris.com.
Rwanda Eco-Tours: This is one of the leading locally owned Tour Operators in the country. There email is info@rwandaecotourism.com while the website is www.rwandaecotourism.com.
Gorilla Safari Holidays: Their website is www.gorillasafariholiday.com and the official email is info@gorillasafariholiday.com.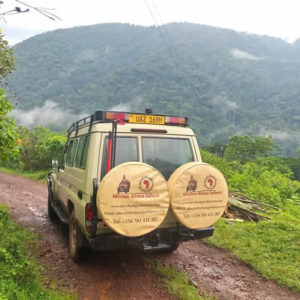 Concord Rwanda: Contact them using the email concord@rwandatel1.rwanda1.com.
International Tours and Travel: Their website is www.itt.co.rw and email is itt@rwanda1.com.
AA Safaris and Tours Ltd: Contact them using the email info@gorillasafarirwanda.com or visit their website www.gorillasafarirwanda.com.
Swift Tours and Travel: Their email is sfint@rwanda1.com.
Access Rwanda Safaris Ltd: All information about this company as well as contacts can be found at their website www.access-rwanda-safaris.com.
African Jacana Tours and Travel: Contact this tour company using the email ajtt31@yahoo.com.
Top Travel Tours: Contact them using the email bernaku63@hotmail.com
Things to Consider when choosing at tour Operator in Rwanda
There are many factors to consider when choosing the right tour company to use for your safari in Rwanda. They include: –
Website: Does the tour company have a website? Check if they have an About Us page and how long they have been in operation. What is their motivation? The company must be able to manage all aspects of your tour especially if it involves a safari in more than one country.
Ownership: The ownership of a tour company should not really matter. That side, there are some who think that international brands offer the best services. While this may be true for some companies, our experience shows that many of the local tour operators in Rwanda can offer the same level of quality and at a reduced price. Many of the international tour companies actually use local tour operators to manage their safaris. Whereas international companies may guarantee absolute quality of services, you can support and empower the local people by choosing their companies.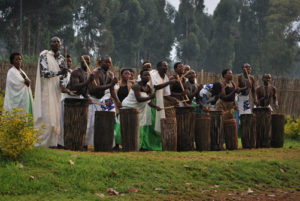 Price of the Tour: Everyone wants a discount regardless of whether they are traveling on budget or Luxury. In selecting a tour company, consider the price but remember that a lower price my affect the overall quality of a trip. Moreover, a lower price may mean that some services or activities are excluded or that there are hidden costs. It's better to accept a reasonable price and get assurance from the company that they will deliver what they promised. To get the best possible price, you might want to compare prices from different tour operators before making a decision.
Company Banking Information: Before booking with any tour company, ensure that they have a bank account in their name. Having a company bank account is a sign that the company is registered. Do not send money to individual bank accounts. Some companies may provide you with the option of paying by Credit cards through a system like Pesapal. Ensure that it is a company Pesapal account. Avoid using Money transfer services like World Remit, Money Gram or Western Union when making payments for your trip unless you have traveled with the company before.
Reviews from past clients: What do other travelers say about the tour company? Do they have reviews on google and TripAdvisor? If you have doubts about the online reviews, ask for contact details of past travelers – preferably travelers from your own country.
Group Size: As an elder, you may want more privacy or not be comfortable around partying teenagers for days. Young travelers may also feel out of place or bored if in the company of a bus full of only seniors. Other travelers prefer private tours in order to learn more from the Guides about the destinations. Group tours are excellent for travelers who wish to meet new people and have fun. Your tour operator must therefore confirm if it is going to be a private or group tour. If you want to join a group, let it be known in advance because most of the tour operators organize private tours.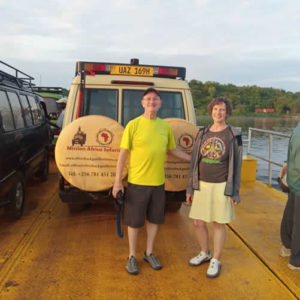 Social Media presence: Can you find your tour operator on Facebook, Twitter, YouTube or other social media platforms. Even though your final choice of tour company shouldn't be based solely on social media presence, it is one way of finding out if they are still active.
Safety Precautions in place: A good safari company must have measures in place to protect travelers. Such measures may include but is not limited to having speed limits, ensuring that client luggage is protected at all times, following park rules regarding game drives and not exposing travelers to unsafe places or wrong people.
Membership to local Tour Organizations: Although membership to specific country tourism association is not a requirement or a guarantee of quality, it still helps you gauge the reputation of the tour company in Rwanda.
Giving back to the Community: Does the company use some of its profits for the benefit of the community? If you want to ensure that part of your money goes to support the local community, book with a company involved in wildlife conservation, Eco-tourism or general philanthropy.
Tour Guides and Drivers: A tour Guide or company driver can make or break a trip. Remember that Tour Guides/Drivers will be the representative of the tour operator and go with you to all the destinations. As the Tour driver to provide a Driver/guide who is experience, knowledgeable and can speak a language you understand. The Guide/Driver must be experienced, pleasant and used to dealing with international travelers. You can find out what other travelers say about the company Guides/Drivers from their TripAdvisor or Google review pages.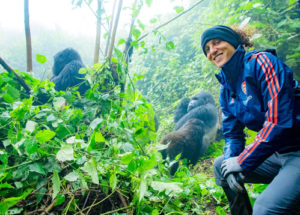 Communication: A good tour company will answer to your inquiries as soon as possible. This frequent communication must be sustained even after you make the payment for the trip. Each communication must show knowledge and experience.
Itinerary: A good tour operator will provide an itinerary that is as complete as possible but also flexible. By flexibility we mean the ability to modify it so that it is in line with the activities you are interested in. You the travelers should be the one to make the final decision regarding what activities are included based on the recommendations of the tour operator.