Turning problem sea algae into a replacement for plastic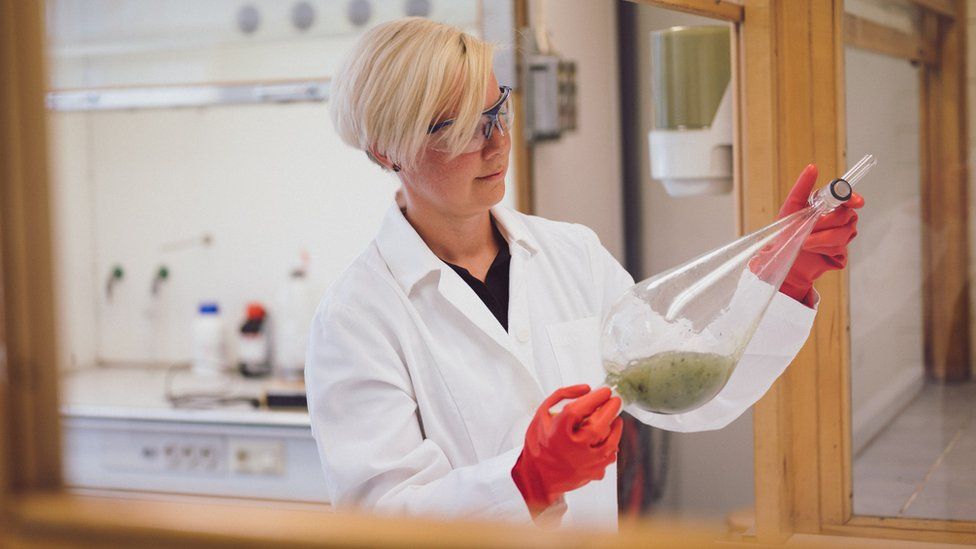 Excessive outbreaks of seaweed are clogging up waters from the Caribbean to the Baltic. Now the algae is being harvested alongside farmed crops to create ingredients for cosmetics and food products.
Mari Granström says it was her passion for scuba diving that opened her eyes to the continuing problem of toxic algae blooms in the Baltic Sea.
The outbreaks occur when tiny cyanobacteria, also called blue-green algae, suddenly multiply rapidly, stretching out on top of the water for potentially kilometres.
Also called eutrophication, it is a form of marine suffocation, and it is a significant environmental concern in the Baltic Sea. It can occur in 97% of the total area of the sea, according to official figures.
The blooms impact on other marine life, by causing oxygen deficiency, reducing water quality, and blocking out light.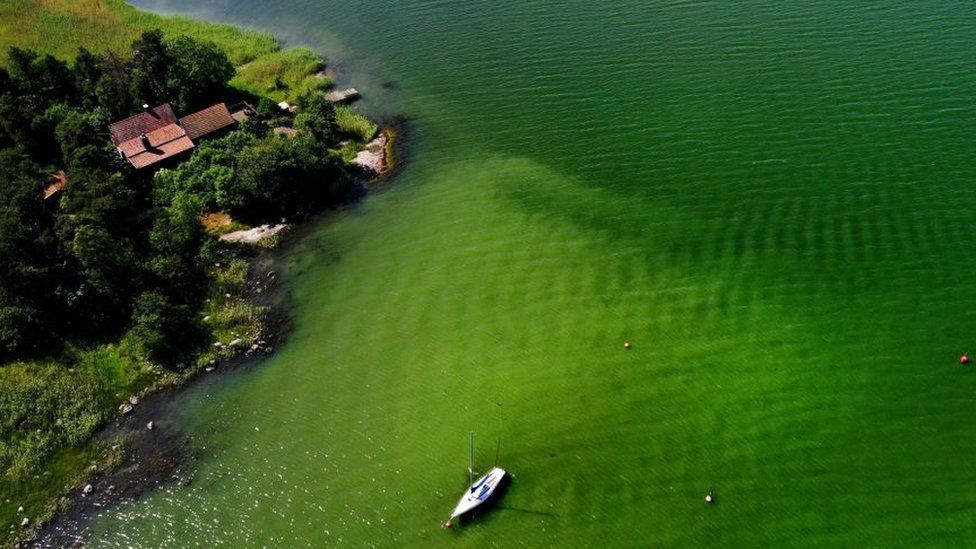 The problem is caused by too many nutrients entering the water, typically nitrogen and phosphorus from artificial fertilisers. These are carried into the sea by the rivers of the surrounding countries – Denmark, Estonia, Finland, Germany, Latvia, Lithuania, Poland, Russia and Sweden.
While the use of such fertilisers has reduced in recent years, the Baltic Marine Environment Protection Commission, the intergovernmental organisation that aims to improve water quality in the sea, says "the effect of these measures has not yet been detected".
Some six years ago Ms Granström, a Finnish biochemist, determined to tackle the problem herself. She'd harvest the algae and use it to make ingredients for a host of products. In addition to cosmetics and human food, the algae extracts can be used in detergents, animal feed, packaging, and even as a replacement for plastic.
This comes as there is a growing trend for seaweed to be harvested for such purposes, as a replacement to oil-based ingredients.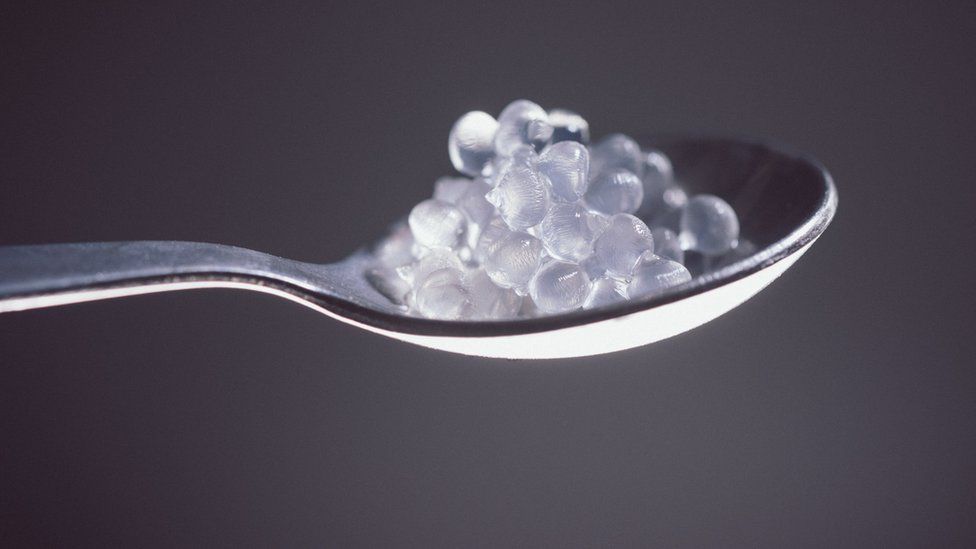 "I saw with my own eyes – or perhaps couldn't see – how it was affecting the marine ecosystem, and decided to do something," she says. "There was too much finger pointing and not enough action."
Ms Granström says she worked on the project as "a hobby for a long time", before in 2019 setting up a company called Origin by Ocean (ObO). She is the chief executive.
The business, which has attracted both commercial investment and European Union funds, is now continuing with a pilot production scheme ahead of aiming to be fully operational by 2025-26.
ObO collects the algae off the coast of Finland, where it is sucked on to boats and then separated from the water. The firm is also importing invasive sargassum seaweed from the Dominican Republic in the Caribbean.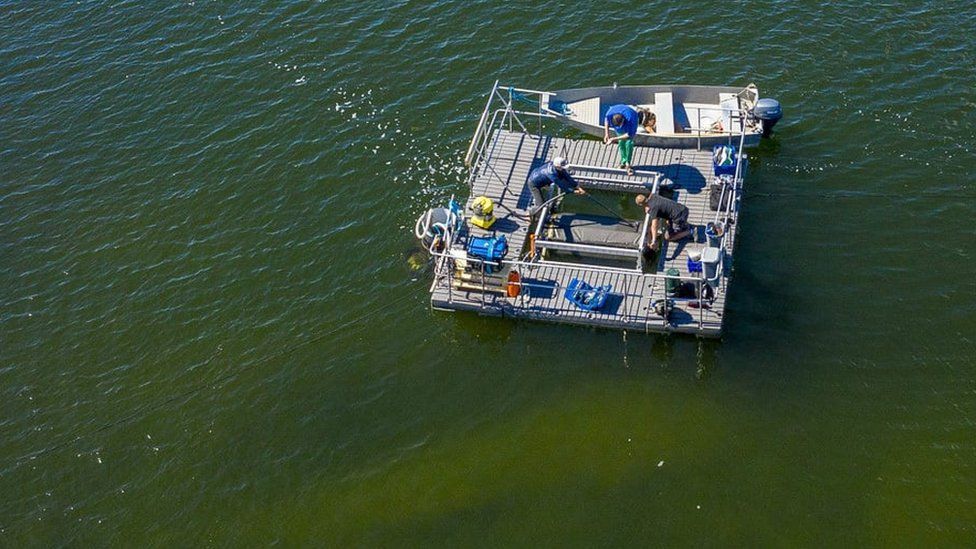 Vast blooms of that algae have plagued that region for a number of years. "There are 25 million tonnes of sargassum blooming in the Caribbean every year," says Ms Granström.
"It stops people fishing and harms tourism. We are now buying several tonnes of sargassum from the Dominican Republic, and this volume will increase."
The company further sources unwanted seaweed from Portuguese and Spanish waters.
ObO's pilot processing is done at a facility in northern Finland. It uses a patented biorefinery technology it calls "Nauvu" to separate the algae into numerous useable materials.
These are then sold to food, cosmetics, textiles, packing and agricultural companies.