DRC Crisis: Embassies are petitioned by Congolese refugees in Rwanda
Congolese refugees in Rwanda have taken their case to different embassies in the country, calling on the international community to understand their plight and take action on the atrocities that are being committed on their own in North and South Kivu, in Democratic Republic of Congo (DRC).
Among other things, the refugees are calling on the international community to hold accountable the government of the DRC over what they describe as an ongoing genocide and planned extermination of Rwandophones, who are native to eastern DRC, and bring to an end escalating hate speech fueled by the country's leaders, including President Félix Antoine Tshisekedi.
On Monday, representatives of the over 86, 000 Congolese refugees who live in different camps in Rwanda, including in Kiziba, Nyabiheke, Mahama and Kigeme, started delivering petitions to diplomatic missions of different countries including the United Kingdom, France, U.S, Uganda and Kenya, among others.
Speaking after delivering the 5-page petition, Jean Nsengiyera, representing Congolese refugees from Kigeme camp, located in Nyamagabe district, Southern Province, said that the move is a follow up to their December 2022 protests which they held in their respective camps, calling on the international community to stop looking on as atrocities continue.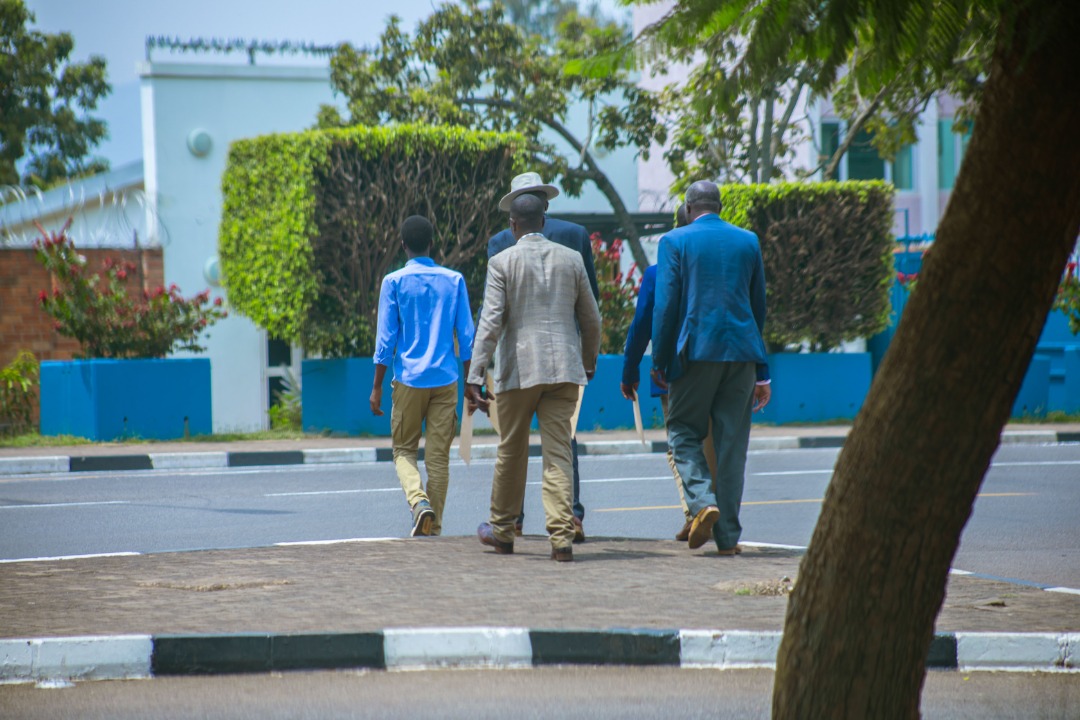 "Enough is enough! We have said this and we will continue to say it. There is an ongoing genocide in DRC, targeting Congolese Tutsi, whose only crime is the way they were born and being born on the other side of the border. North and South Kivu have been our home for centuries, even before the territorial borders were drawn,"
"We cannot continue to be rejected and killed in our own country, being told that we are Tutsi and that we should go back to Rwanda, where we belong. In Rwanda, we are rightfully considered refugees because we are from Congo. What did we do to deserve this?" Nsengiyera said.
He pointed out that the international community is aware of what is going on in DRC, people of Tutsi origin being targeted and killed everyday as the government continues to play a role in fueling hate speech and allying with armed groups such as FDLR, with the aim of exterminating the Tutsi, who are unwanted in their own country.
"We don't want the international community finding itself in a position where they will be saying 'we are sorry, we should have stopped this' as it happened in Rwanda in 1994. The time to act is now. Our people are being burnt alive and macheted on a daily basis with nobody coming to their rescue," Nsengiyera said, adding that it is high time something is done.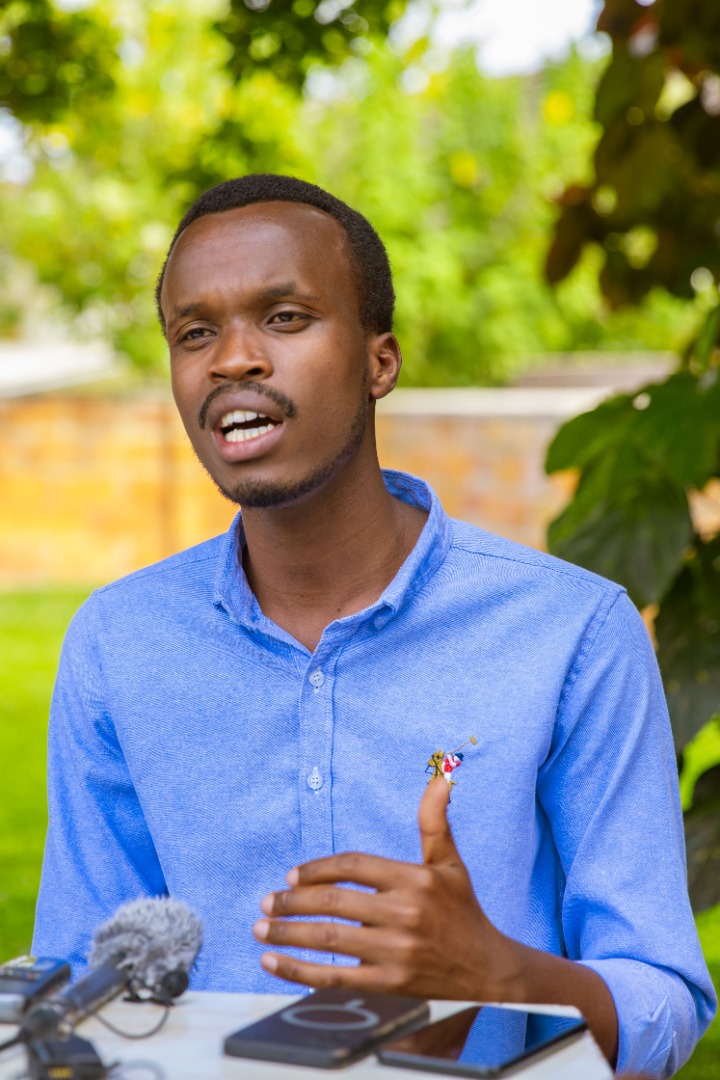 In their petition, the refugees are calling for the immediate return of Congolese Tutsi refugees scattered in various countries to their homeland (DRC), urging for the need to set an ultimatum to do so.
"Why should we continue to live in different countries, in camps, as if we don't have our own country? The international community should compel the government of DRC to act accordingly and ensure the safety of Kinyarwanda speaking communities of Tutsi origin and allow them back in the land and properties," Nsengiyera added.
The refugees accuse the international community of siding with DRC in its dishonest actions since the outbreak of fresh conflict, especially in North Kivu, following the 2022 resurgence of M23, a rebel group which says it fights for the rights and protection of Congolese Tutsi.
Hoodwinked by the DRC government
The refugees accuse the international community of being hoodwinked by the DRC government into believing that the conflict affects a small part of North Kivu occupied by M23, but generally, the Tutsi in DRC, whether in North or South Kivu, are victims of ethnic violence and hate speech propagated by Tshisekedi and his government.
Prosien Birika Turenge, who hails from South Kivu, said that all Tutsi people are being targeted in DRC, regardless of which province or territory you hail from, because it is a government policy, backed by armed groups with the genocide ideology, such as FDLR and others.
"We want the international community to understand the context and genesis of this ethnic cleansing which has been going on for years and continues today. Our people have been killed, land has been taken from us and cows stolen or slaughtered in broad daylight. This has nothing to do with North Kivu, it cuts across," Turenge said.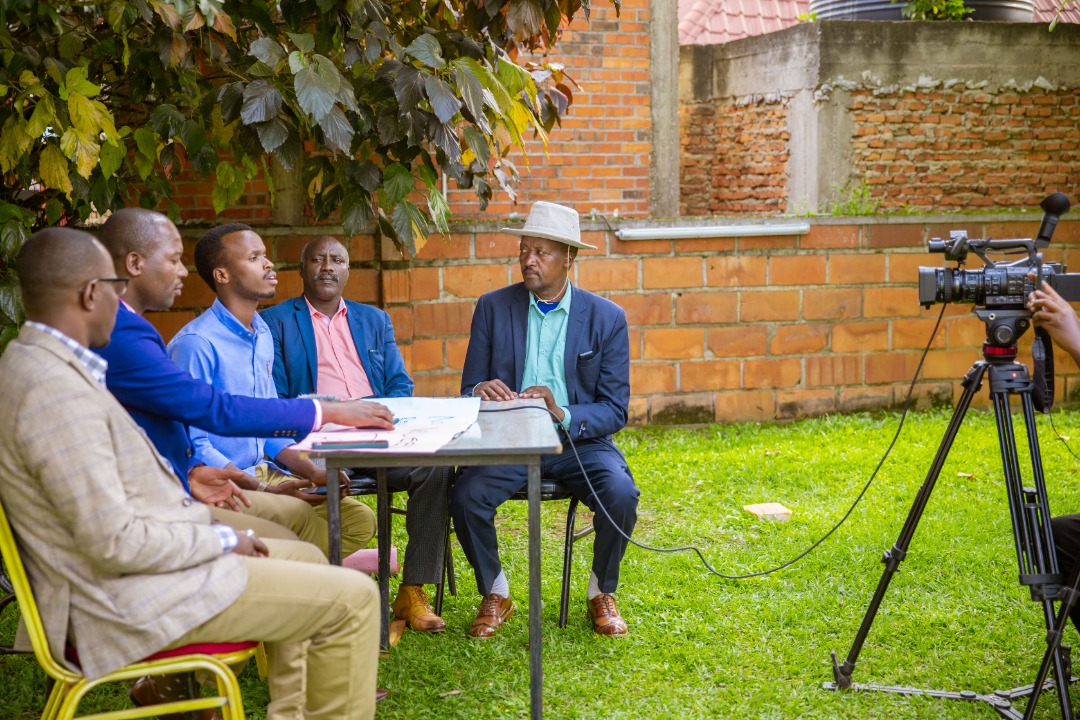 Among other things, the refugees want the international community to push Kinshasa to dismantle negative armed groups, especially FDLR-FOCA genocidal forces, Mai Mai, PARECO, CODECO and many others which are used in targeting the Tutsi.
"We want the international community to cease collusion with the government of DRC on issues affecting Congolese Tutsi and uproot hate speech and ethnic cleansing and genocide ideology," added Bosco Maniragaba, who has been living in Nyabiheke Camp for nearly three decades.
Baptiste Bagaza, who led the group, which carried placards with messages to the international community, said that they were well received in all the embassies they visited and added that they will not relent until they are heard.
"We were received well in all the embassies we visited and they received the petition and stamped our copy. We appreciate the good gesture but beyond that we want to see action. We will not stop until we are heard," Bagaza said, pointing out that more petitions will be delivered.
Among other things, they want the international community to address all grievances of Congolese Tutsi, particularly denial of citizenship, and ensure protection of Kinyarwanda-speaking Congolese from stigmatization and urgent repatriation of Congolese refugees living in the region.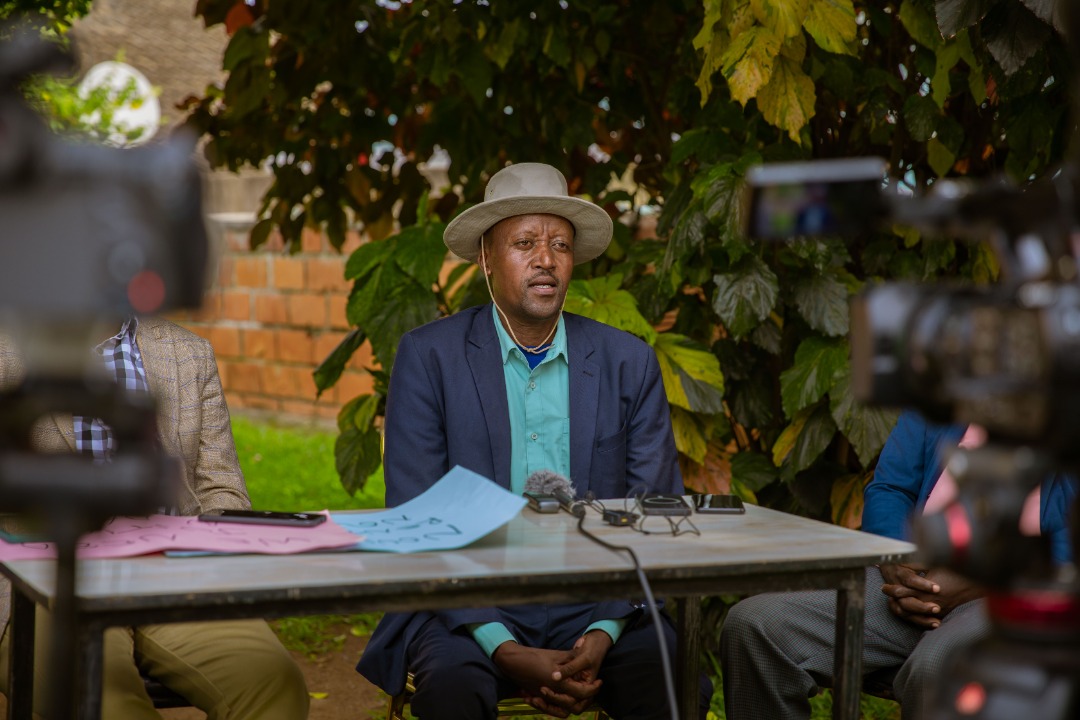 "The Congolese government should prioritize a political solution to the impasse rather than pursuing a military option, which can only lead to further suffering among the civilian population and further aggravate ethnic tensions," the petition reads in part.
The refugees say life in the camps in unbearable, surviving on Rwf3, 000 a month, and their continued stay in the camps is not only a burden to the host countries, but also the international community, which for decades has been assisting some host states, including Rwanda, to deal with the refugee problem.
"As we speak, we have an additional 6, 000 who came in the past few weeks, adding on the already existing 80, 000. How long can this go on?" asked Nsengiyera, who said that since 1994/95 when FDLR entered what was then Zaire, now DRC, Tutsi communities have never had peace and continue to be hounded out of their own ancestral land, now occupied by FDLR.
Nsengiyera said that if nothing is done, the refugees will have no choice but to find their own way of returning home by any means.