Russia orders Estonian ambassador to leave country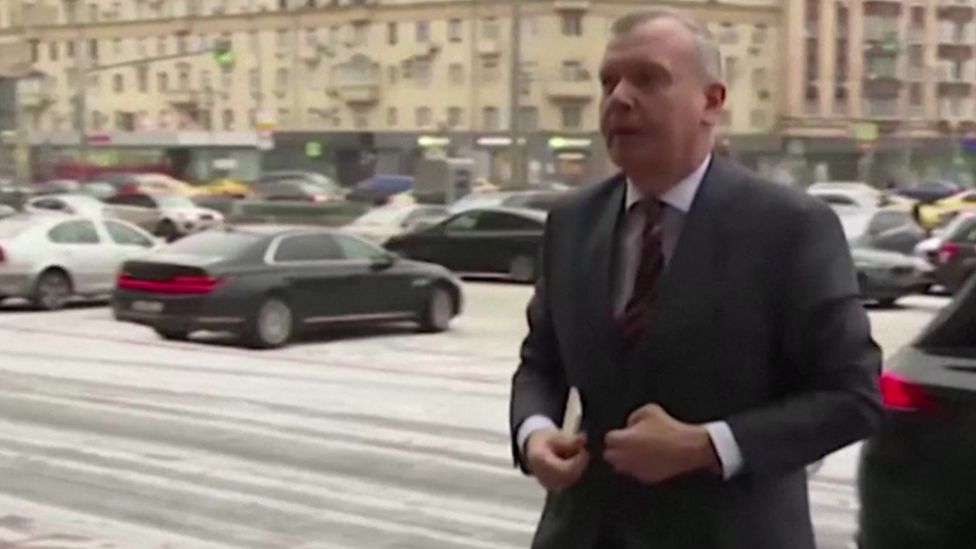 The Estonian ambassador in Russia has been ordered to leave the country by 7 February after the Kremlin accused the country of "Russophobia".
In a statement, the Russian foreign ministry said Estonia had "purposefully destroyed" relations with Moscow.
Margus Laidre is the first ambassador Russia has expelled since invading Ukraine last year.Estonia responded by asking the Russian ambassador to leave by the same date.
Russia's move against Mr Laidre comes after Estonia recently ordered a reduction in the size of the Russian Embassy in Tallinn.
Moscow was told to reduce its embassy from 17 to eight by the end of January. In a statement in January, Estonia said embassy staff had stopped seeking to advance relations between the countries since the conflict broke out.
Tensions were also raised last week after representatives from 11 Nato nations gathered at an army base in Estonia to discuss a range of new packages to help Ukraine recapture territory and fend off any further Russian advances.
Latvia's foreign ministry has also asked the Russian ambassador to leave by 24 February and said the country would support Estonia by reducing diplomatic relations with Russia.
Mr Laidre has been appointed to the Russian Federation since 2018 and has previously held the role in the UK and Finland.
He was working from the Estonian Embassy in Moscow, and will now be replaced with a chargé d'affaires – a diplomat of a lower rank acting in place of an ambassador.
The statement from the Russian foreign ministry said: "In recent years, the Estonian leadership has purposefully destroyed the entire range of relations with Russia. Total Russophobia, the cultivation of hostility towards our country has been elevated by Tallinn to the rank of state policy.
"Now Estonia has taken a new unfriendly step to radically reduce the number of personnel of the Russian embassy in Tallinn, confirming the line towards the collapse of relations between our countries. As a response, the Russian side decided to downgrade the diplomatic representative in both countries to chargé d'affaires."
The press release added that Mr Laidre was summoned to the ministry on Monday where he was asked to leave the country. The statement ended by stating that the development of the two countries' relationship now lies with Estonia.